Do you really know what your natural talents are?
Everyone is born with certain talents, and as a Gallup-certified Strengths Coach, Sally works with leaders and individuals to first understand their innate talents, and then how to apply them on the job, at home, or when tackling a new challenge. Strengths coaching enhances self-awareness, interpersonal and leadership skills by using the Clifton StrengthsFinder® assessment tool.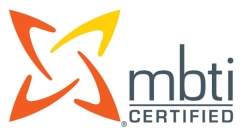 Introvert or Extrovert?
People have preferences, and the Myers-Briggs Type Indicator (MBTI®) tool can help you understand why you behave a certain way based on these preferences.
As an MBTI ® certified practitioner Sally uses this instrument for one-on-one as well as team coaching and counseling, to increase self-awareness, enhance team dynamics and maximize leadership potential.